With over 10 years of experience in the restaurant sector, Arzábal Group has installed at its establishments in Madrid a modern digital Menu Board solution based on ICON Multimedia's DENEVA software. This company has worked with its technological partner Retinna for the design, supply, integration and implementation of this display system.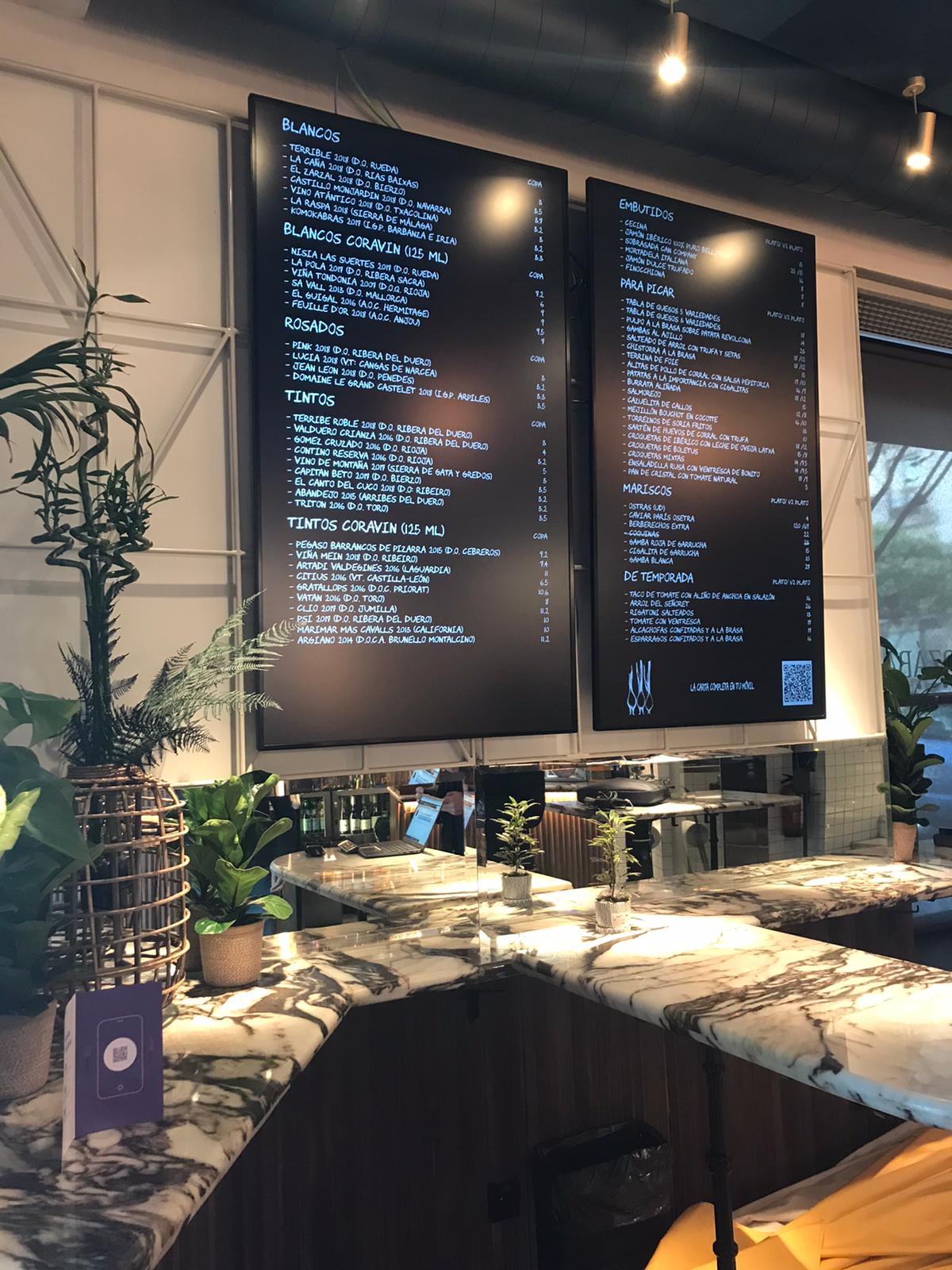 This Digital Menu Board has several LG professional monitors of 43-inch model SM5KE and 65-inch model UH5F, using the webOS 4.0 system that allows DENEVA to play dynamic content such as videos, images and HTML5. A feature that makes it especially useful for the customer, since it allows to load dynamic prices with the integration of their own internal applications. In this way, Arzábal Group, faithful to its corporate identity, shows its gastronomic offer in an innovative way, but maintaining the genuine spirit that its taverns also preserve. In the words of Álvaro Castellano, co-founder of Arzábal Group: "We sought to renew our spaces while preserving the essential tradition. For this reason, this digital presentation of our menu offers us a lot of versatility, dynamism and flexibility, being able to adapt and update the contents in real time according to each establishment, or based on our menus and seasonal products."
DENEVA'S Menu Board solution implemented at Arzábal Group is a powerful communication and promotion tool for the restaurant sector that allows the distribution of specific contents for each monitor that makes up the solution, or it can be synchronized to play videos and animations in large sizes. In addition, it allows customer databases to be loaded in order to automatically update products, prices or other information; as well as linking to the restaurant's POS for dynamic publication of prices based on promotions or existing stock.
Both ICON Multimedia and its partner Retinna have offered personalised advice to Arzábal Group, adapting their solutions to its specific needs and always accompanying it on its digital transformation journey.