Being aware of the concern about the business re-establishment to normality, ICON Multimedia launches the DENEVA.Safe&Tech solutions, their new line of 'Smart Signage' measures that guarantee, in real-time, the security and protection to all clients and workers, in compliance with the current regulations to prevent the Covid-19 spread.
These solutions combine the higher technology used in Digital Sigange with advanced artificial intelligence (AI) systems for people counting with high accuracy. By integrating the upgraded queue systems, they ensure the capacity management and people's traffic in the establishments, letting the transients know the number of persons missing to reach the maximum occupancy or the areas with the least influx of people. In addition, they have an alarm system for the staff of the shop or the security person so that they can know if the actual occupancy is close to the maximum.
DENEVA.Safe&Tech also come with biometric systems for facial or corporal recognition, identifying if the individual is wearing mask, or if the security distance is being kept. When these norms are being breached, alarm messages will be released, ensuring this way the correct execution of health, safety and social distance regulations between people.
DENEVA.Safe&Tech is totally integrated with the Digital Signage software DENEVA, so that corporate or promotional communications can be also launched with the aim of encouraging the purchase or even getting advantage of the moments of higher public attention.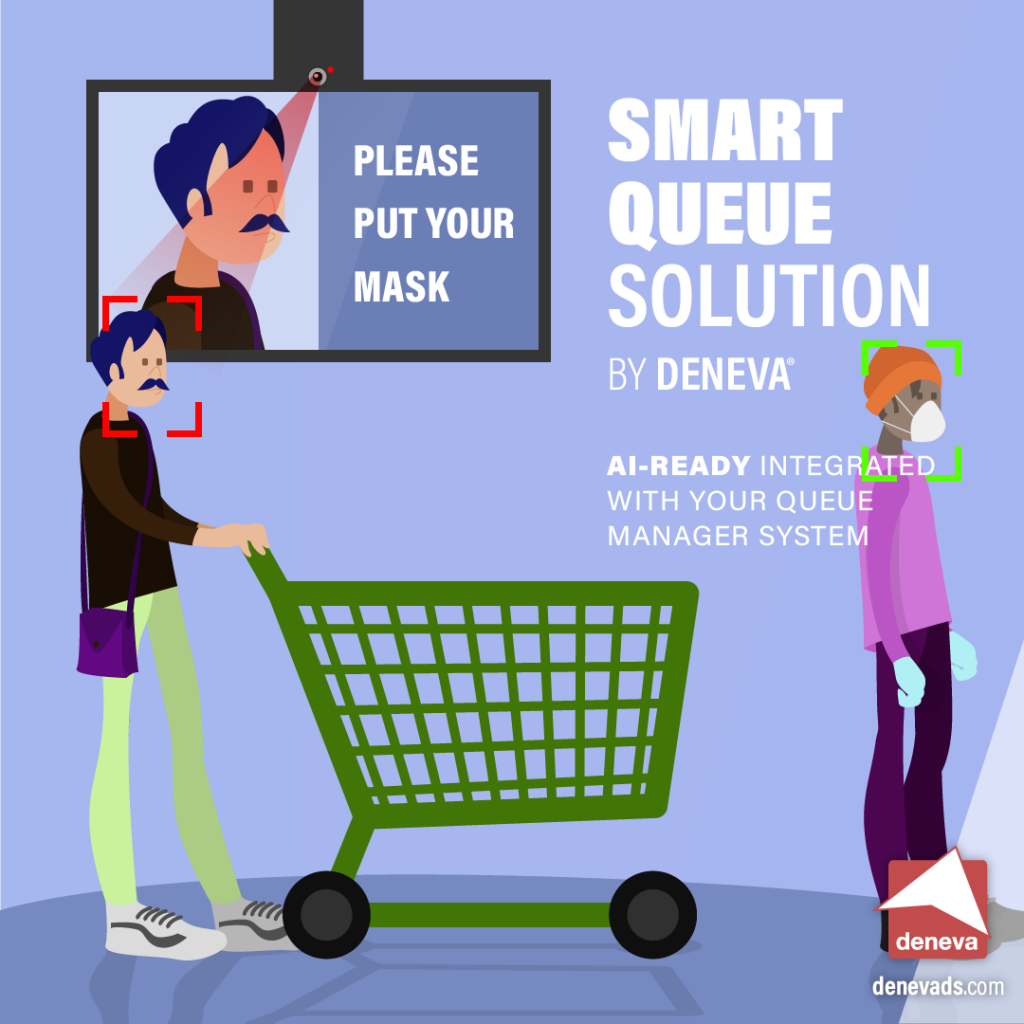 This new line solutions are ideal for supermarkets, large areas, retail shops, and even 'fast-food retails'. Furthermore, they can be applied to other workspaces in order to guarantee a secure returning of all workers.
ICON Multimedia is finalising the latest tests in intelligent self-service kiosks in order to avoid the contact with the touch-devices through systems of voice recognition, and 'Mirroring' systems that enable the interaction through the smartphone. This way, a controlled and personalised communication that moves toward a digital experience based on each person can be achieved.