Toy Planet, the Spanish toy stores, has chosen digital signage to create a new dimension of shopping experience in all of its establishments. DENEVA, the ICON Multimedia's Digital Signage solution, helped Toy Planet to make the digital transition. The retail brand has trusted in DENEVA's software to attract customers' attention, save time in content management and reduce printing cost.
Toy Planet was looking for integrating digital signage in all its stores through a tool that will involve immediacy, efficiency, spectacularity and modernity. Besides this platform should be in line with its brand philosophy; it must also allow to reduce the "ecological footprint" that the traditional signage has and reduce costs.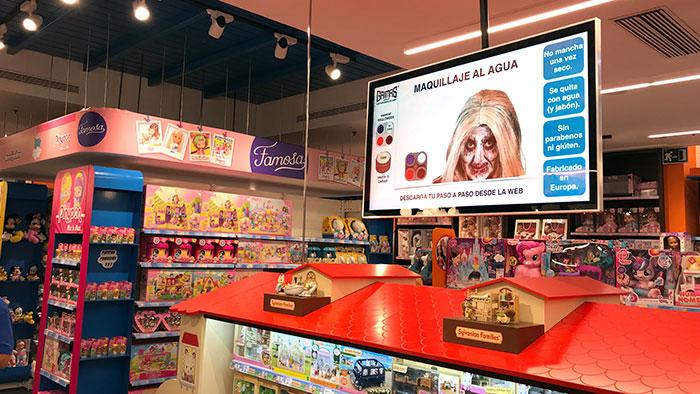 The brand challenge was to introduce this technology in its offers and promotions management. Moreover, they have carried out the implementation and automatic distribution of this management tool in all its stores and the website. In this way they will launch impact messages and ads of the Toy Planet manufacturer brands (nowadays they are about the 80% of the products of its stores).
To achieve these objectives, Toy Planet relies on DENEVA Digital Signage solution for 400 screens that are distributed in more than 233 Spanish establishments. The displays have an embedded SoC that reduce installation and maintenance time.
DENEVA allows the centralized content management of all viewing points. It also allows the easily content segmentation in order to launch offers tagged by stores, location or in relation to the stock. Thanks to DENEVA, Toy Planet is able to monitor the content generated and create reports for each advertiser to know the campaign status in every single moment.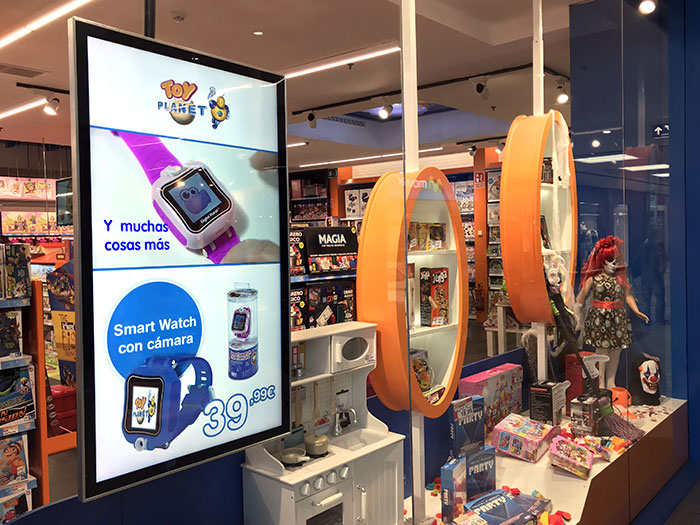 "We have spent some time looking at options in digital signage industry. DENEVA was the first to offer the solution that comply with our expectations", says Ignacio Gaspar, Toy Planet General Manager. He also establishes: "It has allowed to easily integrate a new solution that has created a modern and dynamic brand of all of our establishments. What's even better is that DENEVA has become a new source of revenue for the company."
Toy Planet becomes into a digital brand by creating an interactive in-store experience where innovation is the key to improving profitability and modernization.
Viewing points are located both outside and inside of all of its stores. The location of vertical large-format displays at the shops windows reminds us the traditional signage looks. It is used to capture audience's attention and try to attract them to enter in. Those panels inside allows us to enjoy a unique and different shopping experience. Its locations makes them different. The huge visual appeal of their displays improves the engagement and customer loyalty, due to the possibility to updated the content inmmediately, especially in the areas specifically destined for payment.